CARRIER HVAC IN JACKSONVILLE. WHAT DOES THAT MEAN?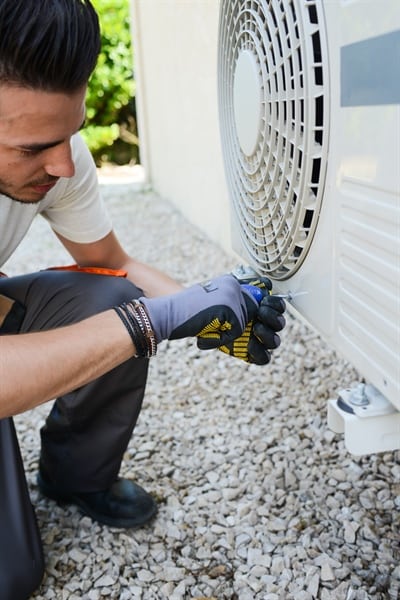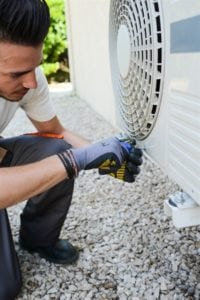 Folks often ask, "what does HVAC mean?" Simply, it's an acronym for Heating, Ventilation, and Air Conditioning. It's also what we do. When people contact us for our services, they often ask for Carrier brand products.
We carry a variety of high quality brands, but Carrier is among the most popular and trusted. Carrier was formed in 1915 and today employs almost 44,000 employees, and serves 170 countries. For Carrier HVAC in Jacksonville, we are at your service.
What If I Need a New Air Conditioner?
The process for getting a new HVAC system installed is quite involved. We need to inspect all the areas of your home that need airflow, and make a recommendation to you about what to install, and if you agree, we need to dismantle the old system, move furniture, extract old refrigerant, and install the new system.
But we know this is your home, so we take seriously our responsibility to treat it with care and respect. We lay down clean drop cloths everywhere work will be done. We don't track in dirt from outside. We want to leave your home clean and cool.
What If I Only Need a Repair?
We are a full service stop for Carrier HVAC in Jacksonville. We also install, maintain, and repair a wide variety of other brands, most likely yours too. Our service vans are loaded with all of the equipment needed for maintenance and installation, and any irregular or outdated parts can be procured otherwise.
What Was That About Refrigerant?
The refrigerant from the previous system will need to be recovered. Old refrigerant (especially much older refrigerant) is bad for the environment, so we carefully collect it while we remove it. Just as we strive not make a mess of your home, we are also careful not to make a mess of the environment.
How Energy Efficient Is Central Air vs. Window Units?
The answer to that can be complicated. It depends on the climate, how well insulated your home is, and your personal preferences. A properly installed central air system will control humidity much better than wall units. Also, they are designed to filter the air for allergens and pollutants. Window units are less expensive in the short term because you can buy units for a few hundred dollars, but central air is much more cost effective over time. Central air uses energy more efficiently and that can translate into lower utility bills. Plus, it adds value to your home. Here in Jacksonville, central air is king.
We are the Leader in Carrier HVAC in Jacksonville
We care about our community and our clients, and we want to see you living comfortably and safely, beating Florida's heat with central air. So whether you need service to an existing central air system, or you need to install new, call us and let's get started before the real summer burn begins.