TOP 5 MONUMENTAL BUILDINGS WITH CENTRAL AIR – JACKSONVILLE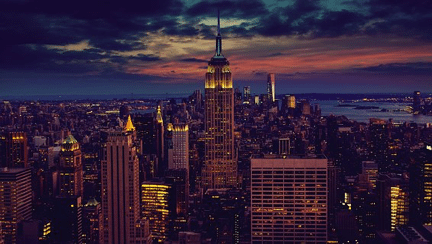 Air conditioning is no recent invention; it's been around for  over a century! Central air in Jacksonville has offered our city sweet relief from the bitter summer sun. The citizens of our beautiful city rely on central air to cool them down after a hot day, or simply allow them to concentrate on work, family, and hobbies without experiencing heat induced fatigue. However, we know we're not the only city in the world makes use of central air. Check out our five favorite monumental buildings that require central air!
Top 5 Monumental Buildings with Central Air
1. The White House
The White House certainly makes use of central air. Without proper cooling, the esteemed staff wouldn't be able to run our nation! Central air is crucial during the late summer months, as the white house staff can't worry about faulty air conditioners or, worse yet, being beaten down by the stifling heat while they're trying to work.
2. The Empire State Building
Standing at 1, 454 feet tall, the Empire State Building is a tower that will intimidate any pedestrian. With its 102 floors, this building makes excellent use of central air. If the Empire State Building suddenly lost central air in the spring or summer, they'd have a few hundred angry office workers! Central air is just as much a part of this building as its incredible views.
3. Disney's Cinderella's Castle
We sure hope this building has central air. If not, how would all of the members of Disney's Royalty keep their flawless look? Even though central air may not have been present in the early 1500's, that doesn't stop these modern Disney Princesses from cooling down after a long day at the park. Even royalty needs central air!
4. Sears Tower
The Sears Tower in Chicago, Illinois stands 1,729 feet tall. This tower lights the skyline of the city of Chicago, and stands as a towering beacon for all who gaze upon it. Without central air, workers in this building might just refuse to come to work! Instead of causing an uprising of employees, this building keeps its employees happy by providing consistent central air!
5. Progressive Air & Mechanical Offices!
Of course our offices have central air. We love our air conditioning, and it allows us to successfully go about our work day without fatigue. We not only install and repair central air in Jacksonville, but use our very own services in our office on a daily basis. You won't see our staff going without central air, which is why we highly believe in our products. Call Progressive Air & Mechanical for central air in Jacksonville!